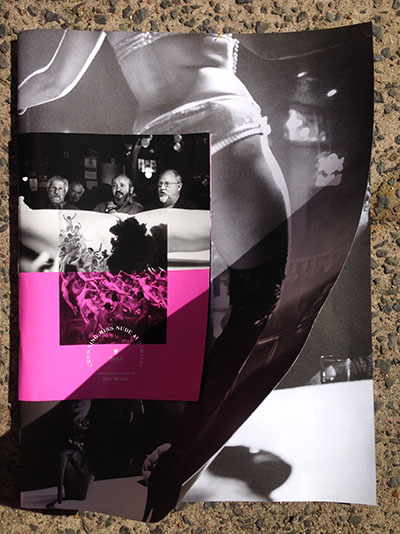 Buy Crowning Miss Nude Australia 2015 Artist's Book
Limited to an edition of 200 copies, this 48 page artist's book contains photographs and two essays written about the work.
"It is unusual that portrayals of women working in stereotypical roles as pole-dancers or striptease artists might hint at deeper currents of female identity but McGee's photographs, while narrating the more obvious allure of women, are regularly informed with a surprising mystery."
- Robert McFarlane
"When I look at the women in Ben's photos, what I see is a reflection of my own experience - I see women who have chosen not to be afraid."
- Farrin Foster
---
$20 + $10 postage & handling
Purchase a copy now by filling in the form below.